Do

IT Better

Cybersecurity Better

Communication Better

Productivity Better

Security Training Better

Network Security Better

Business Growth Better
Managed IT Services, Outsourced Support, and Business Technology
Do

IT Better

Cybersecurity Better

Communication Better

Productivity Better

Security Training Better

Network Security Better

Business Growth Better
Managed IT Services, Outsourced Support, and Business Technology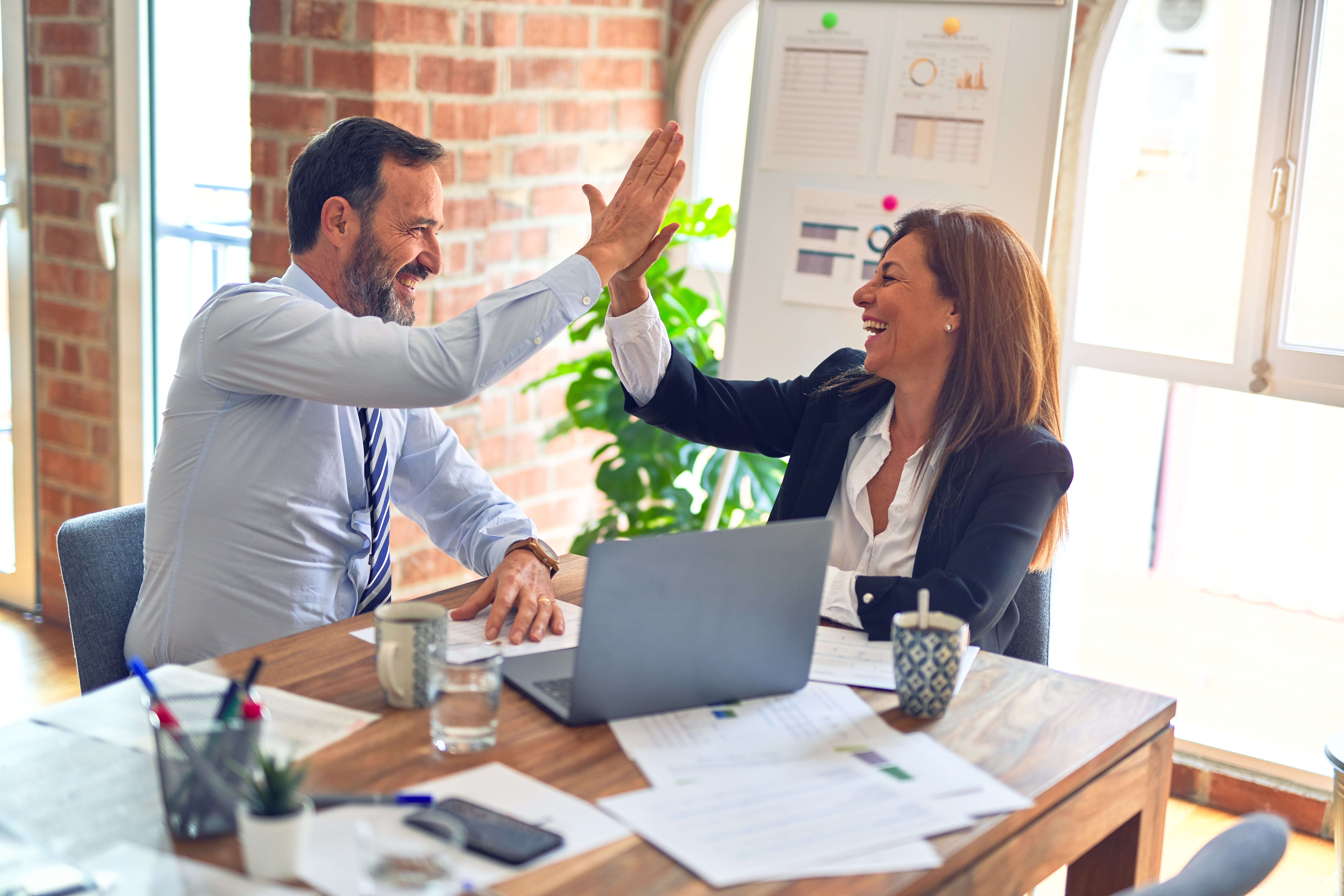 Solve Your IT Issues With Managed IT Services
IT is a critical part of every business's success, but can also be its largest setback from growth. IT issues are not only frustrating, but are also expensive. When your IT isn't working for you, it's working against you.
You deserve to have an IT team that knows what its doing and has the resources to meet your company's goals.  It's more than just saving your time and money. A dedicated IT team is responsible for keeping your data secure, your technology functioning at maximum capacity, your focus on what you do best, and so much more.
See what your team is capable of with better IT.
Understand Your Needs
We understand that IT issues are unique for each company and can cause major setbacks for your and your business. That's why choosing an IT partner is hard, and should be made carefully. After all, no other vendor is given the access and responsibility of your IT partner. 
Customized Just For You
Not all IT problems are the same and we recognize that you have unique requirements and business needs. We'll start a full service IT analysis to understand your organization's processes and the most efficient and effective way IT can help.
Preventing Problems
You deserve to have your business running at full potential, always. We're not in the business of only fixing things when they break. Our solutions are proactive and sustainable, helping you look to the future and solving problems before they arise.
Delegate IT concerns to an expert
Everyone has a passion for something. Yours isn't IT, so stop letting it keep you from the things you are passionate about and let someone who is passionate about solving IT issues take that off your plate.
The most effective way to grow your business is to spend time on and in your business. If you or a valuable team member are distracted by IT issues you can't focus your time on your company and your customers. They deserve more of your time.
Better IT supports and drives fulfillment of your business goals
Chad H.

Administrator - Health Care

"I'd like to recognize Intuitive for their 24/7 availability to our staff if issues come up. Intuitive IT is respectful and kind on the phone and strive diligently to address issues as quickly as possible. They also will follow-up to ensure that you are satisfied. Thanks Intuitive for being there for our business."
Brent C.

Executive Director - Non-Profit

"We have had such a wonderful experience porting all of our computer and IT functions over to Intuitive IT. Their staff have been responsive, professional, and competent in all their work. The services have been extensive, from installing new computers and operating systems, to training staff on cyber security, and coordinating seamlessly the transition from our existing to newly constructed facilities. I honestly don't know how we were able to adequately manage all the services they now offer our agency."
Kent S.

Administrator - Health Care

"Intuitive IT has been a great IT company to work with the last nine years. They are very knowledgeable with software issues and hardware needs for the building I manage. They help fix and resolve issue quickly so my employees can focus of providing care for our residents. I would recommend Intuitive IT to anyone that is looking for a great IT company."
Justin J.

Operations - Wood Manufacturing

"With the fast pace of the building industry, it is imperative that we don't lose a moment of time due to IT issues, and with the rapid response time of Intuitive IT Solutions we never have. Their professionalism is second to none along with an amazing knowledge of IT they have really set themselves apart from the rest of the industry. With Intuitive IT Solutions on your team, you can have the confidence to push the envelope and achieve greatness. Thanks for being an amazing partner for our company."
Taryn A.

Operations - Steel Manufacturing Industry

"Intuitive IT has been our go-to support team for multiple years. We are pleased with the experienced service, knowledge, and security they have provided us. Dave and his team are always at the forefront of technology in their exceedingly dynamic industry; they are responsive in addressing our needs and efficient in implementing new technology; their service allows us to provide superior service for our customers."
Sandy A.

Chief Science Officer - Education and Coaching

"When we were tasked with relocating our national office headquarters across the country, we knew that moving our technological infrastructure would need major attention. Not only was our office technology antiquated, but our systems and processes were as well. As we researched the most appropriate methods and technologies to upgrade to while relocating geographically, Intuitive IT Solutions was there to assist us every step of the way. We began our relationship as a curious consumer and they were gracious enough to consult with us on what products were out there and more importantly, what made the most sense for us to invest in to meet our needs. We are now a happy customer who is able to meet the demands of our in office and remote employees, as well as have peace of mind knowing Intuitive IT Solutions has our back with round the clock tech support!"
Janus V.

Chief Technical Officer - Manufacturing

"I have been able to get more drafting work done in the past month being with Intuitive then I did in the past 6 years. My manager has been ecstatic with the change as he can now use me as a drafter which has lowered his work load greatly. It has reduced my stress a lot not just in my work day but also in my whole life."
The Role of Current Technology in Business Growth and Expansion
Business growth and expansion entail a lot of work in all the different areas—logistics, finance,…
How Your IT Company Affects Customers
Choosing the right IT company is important if you want to make sure it affects…